Blue Cross Blue Shield of Arizona…proud sponsor of MMDT
Save your skin this winter
Winter can be particularly hard on skin, which is why dermatologists recommend you treat yours with some extra TLC this time of year.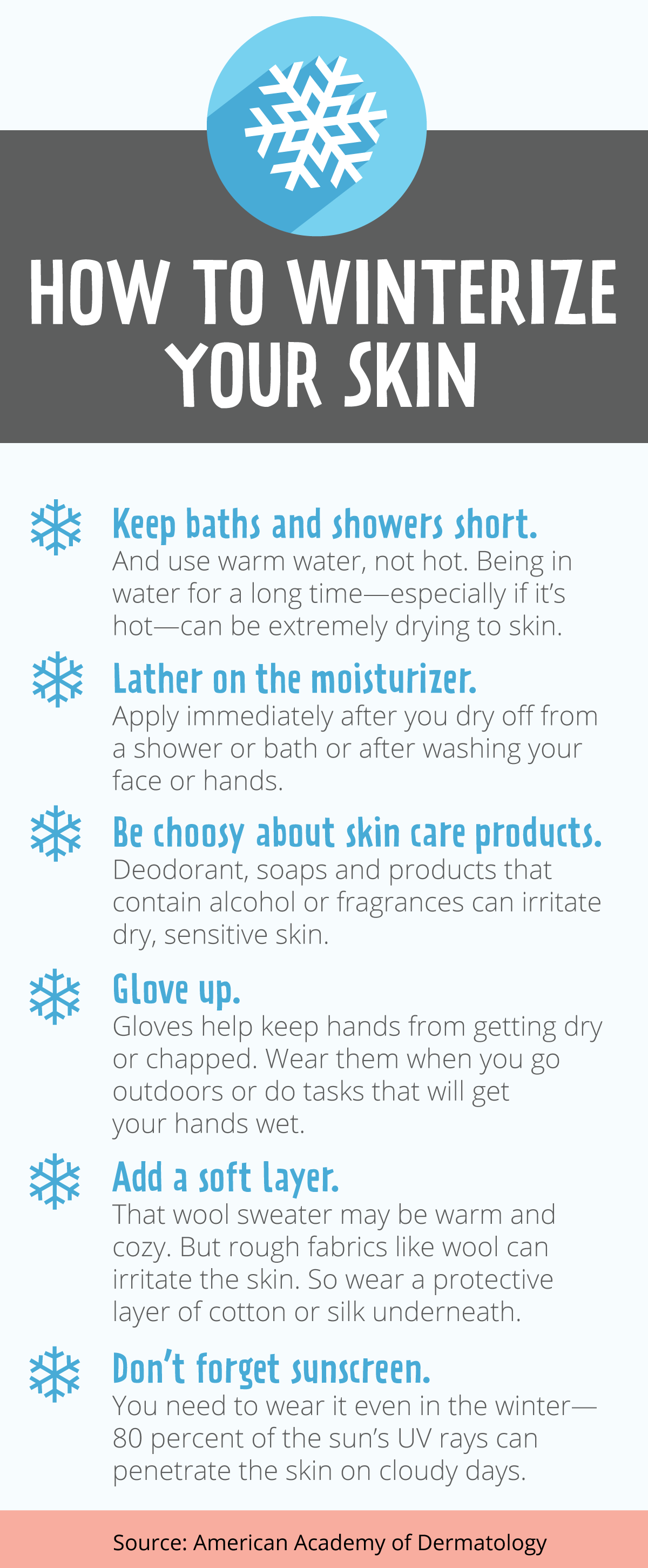 How to winterize your skin
Keep baths and showers short. And use warm water, not hot. Being in water for a long time—especially if it's hot—can be extremely drying to skin.
Lather on the moisturizer. Apply immediately after you dry off from a shower or bath or after washing your face or hands.
Be choosy about skin care products. Deodorant, soaps and products that contain alcohol or fragrances can irritate dry, sensitive skin.
Glove up. Gloves help keep hands from getting dry or chapped. Wear them when you go outdoors or do tasks that will get your hands wet.
Add a soft layer. That wool sweater may be warm and cozy. But rough fabrics like wool can irritate the skin. So wear a protective layer of cotton or silk underneath.
Don't forget sunscreen. You need to wear it even in the winter—80 percent of the sun's UV rays can penetrate the skin on cloudy days.
Source: American Academy of Dermatology
reviewed 11/15/2017
Disclaimer
This information is provided for educational purposes only. Individuals should always consult with their healthcare providers regarding medical care or treatment, as recommendations, services or resources are not a substitute for the advice or recommendation of an individual's physician or healthcare provider. Services or treatment options may not be covered under an individual's particular health plan.